COVID-19 Testing and Consulting San Antonio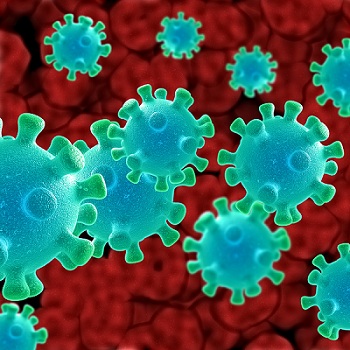 COVID-19 is an acronym that stands for corona virus disease, 2019. The virus that causes the disease is actually named the Sudden Acute Respiratory Syndrome Corona Virus 2 (SARS-CoV-2). It was originally discovered in Wuhan, China in December of 2019 and has since spread to the United States.
As schools and commercial business begins to return to their occupied spaces, building management and maintenance engineers have been taking extra disinfection protocols as per the CDC guidance. In certain situations, testing after the disinfection has been completed can help provide occupants reassurance that the cleaning was done correctly. It can also help building staff and property owners provide an extra layer of protection as in any other type of indoor remediation.
Testing is now available and involves taking a surface sample using a viral transport system (VTS). The VTS must be ordered specially from the laboratory and its manufacture and shipment can take 1-2 days. Upon receipt of the VTS, samples must be collected immediately and shipped directly back to the laboratory. Upon receipt, analysis will be completed using the most accurate COVID-19 test - the polymerase chain reaction (PCR) method. This method can positively identify SARS-CoV-2 DNA. Sample data is not quantifiable, the DNA is either there or it's not. Results are available within 48 hours.
Argus is available to conduct post-disinfection testing at any time. Please contact us directly for more information or to schedule a sampling event.
For up to date information on what you can do to protect yourselves, your families and your co-workers please visit https://www.cdc.gov/coronavirus/2019-ncov/index.html
For the latest information about how to clean up a residence or facility after one of the occupants has been diagnosed with COVID-19 please visit https://www.cdc.gov/coronavirus/2019-ncov/community/organizations/cleaning-disinfection.html
UVC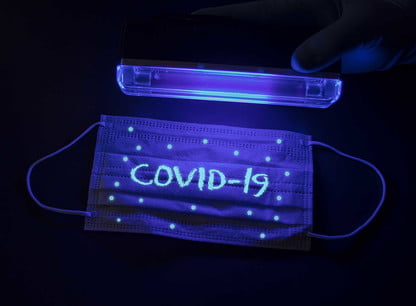 Did you know that ultra violet (UV) light has been used to disinfect surfaces for over 50 years? It is a proven fact that the correct band width of UV light (the "C" band) can prevent the growth of microbes - including the corona virus - on clean surfaces! New commercial and residential heating and air conditioning systems may come outfitted with a special UV lamp system. But how do you know that the UV lamps are actually doing what they are designed to do? Is your UV system delivering enough energy to the surfaces it is shining onto? Argus can provide owners, tenants, management and engineers a UV system assessment that measures the amount of energy at the illuminated surface. Call us to find out if your system is actually working the way it should be.