Crystal Methamphetamine (Meth)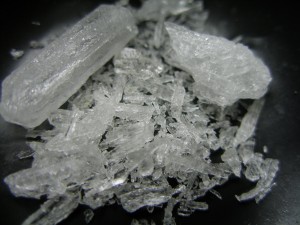 Crystal methamphetamine (meth) can be a significant source of environmental contamination within a variety of building types. Contamination can be the result of drug usage or manufacture. It is important to conduct crystal meth testing on any newly acquired buildings.
Historically, many clandestine manufacturing labs were located in single family residential structures; however, apartments, commercial warehouse or storage spaces, mobile homes, and recreational vehicles have also been utilized in the manufacture of this illegal drug.
Crystal Meth Testing Services
Argus Environmental is capable of providing the following services:
Conduct an initial risk assessment
Define proper clean-up/remediation methods and the scope of work necessary to bring the indoor environment back to a habitable condition
Supervise the clean-up/remediation of the property
Test the building materials within the property after clean-up/remediation to verify the effectiveness of the procedure(s)
Documentation of the entire process concluding that the property is ready for re-occupation