Oil Field Safety
The oil field is rife with dangerous conditions; without proper training and awareness, workers can become seriously injured or worse. One of the more serious hazards that Argus specifically addresses is Hydrogen Sulfide, also known as sour gas or H2S. Through our H2S awareness safety training, we keep your workers safe.
H2S Quick Facts
Hydrogen Sulfide is flammable.
Hydrogen Sulfide is colorless.
Hydrogen Sulfide is toxic at very low concentrations.
Hydrogen Sulfide smells like rotten eggs, but this is not always the case and should not be relied on.
Hydrogen Sulfide is heavier than air and will sink and gather in low lying areas.
H2S Symptoms & Effects
Loss of sense of smell
nausea
watery eyes
headaches
sleeplessness
breathing problems
loss of appetite
irritability
poor memory
dizziness
coughing
eye irritation
conjunctivitis
drowsiness
unconsciousness
death
H2S Awareness Safety Training & PEC Awareness Training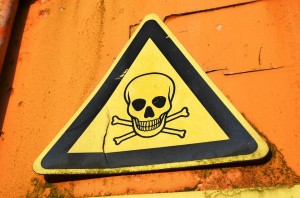 Argus is your source for worker training or exposure monitoring. Specializing in H2S (Sulphur dioxide) awareness safety training and PEC awareness safety training, our courses provide your workers with what they need to understand concerning drilling and fracturing operations and safety. Each individual trainee will receive the appropriate safety card as proof of training completion. In addition, Argus can provide expert industrial hygiene services and risk assessment for any oilfield process. Whether you are a large or small entity, Argus can help you accurately assess hazards in your workplace.
Additional Resources: