A quick look search for "lead-based paint" on Google News illustrates how big of subject it is.
For example, the recognizable Mackinac Bridge in Michigan will be getting a facelift for the next two years (2017-2019) to replace it's decades-old layers of lead-based paint. Though the project of removing the previous paint began in 1999, all of the lead paint must be captured and sent to appropriate hazardous materials landfills.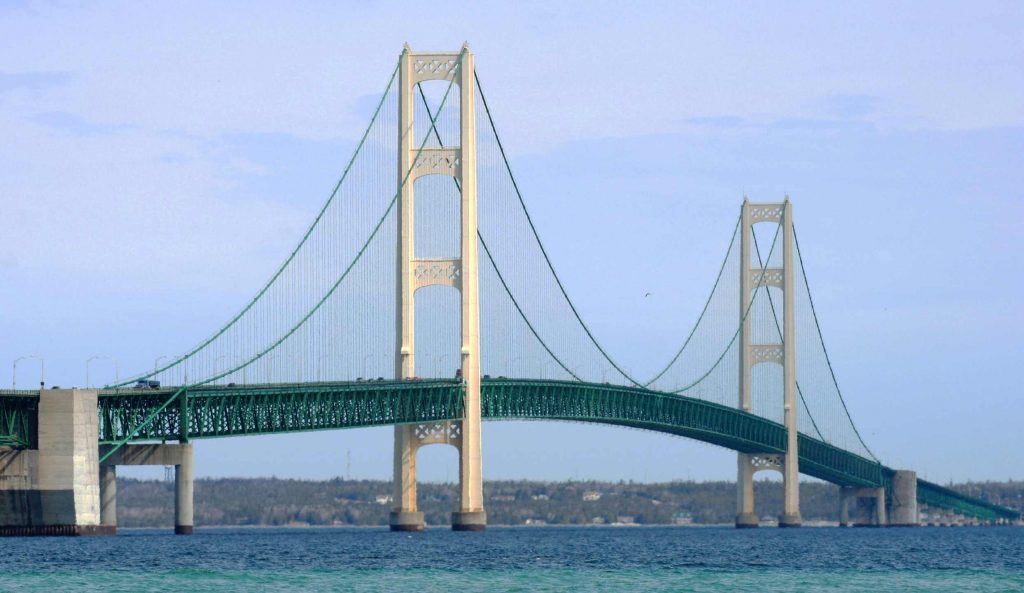 Other news in early 2017 shows that millions and millions of dollars are being spent on replacing lead-based paint with modern alternatives. Additionally, buildings and structures that don't comply with lead paint regulations are subject to hefty fines.
Lead-Based Paint is dangerous
The need to remove and replace lead-based paint is severe:
"Lead is highly toxic and affects virtually every system of the body. At high exposure levels, lead poisoning can cause convulsions, coma, and death. While adults can also suffer from excessive 1–5 CHAPTER 1: INTRODUCTION lead exposures (discussed in Chapter 9), the groups most at risk are fetuses, infants, and children under age 6. At low levels, lead's neurotoxic effects have the greatest impact on children's developing brains and nervous systems, causing reductions in IQ and attention span, reading and learning disabilities, hyperactivity, and behavioral problems (Davis, 1993)." - U.S. Department of Housing and Urban Development (HUD Guidelines 2012)
Because of the health risks, there are many regulations surrounding work done involving lead-based paint.
If you're the owner of a residential property or commercial property with child occupants aged 6 and younger that was constructed in 1978 or earlier, multiple regulatory agencies address the structure's exterior and interior painted surfaces. Argus can guide you through the requirements of the US Environmental Protection Agency (EPA), Housing and Urban Development (HUD), Occupational Safety and Health Administration (OSHA), and the Texas Department of State Health Services.